It's the eve of Stranger Things season two, which means it's time to fire up the waffle iron (or toaster) for the upcoming Netflix marathon session. Want to keep it easy, pop an Eggo waffle in the toaster and hit play, want to step up your snack game? Here's a handful of recipes to try in between episodes.
Spiced Stout Waffles
Photo: James Ransom
Beer pairs well with breakfast food right? Click for recipe.
Waffle Bread Pudding
Photo: MyNewestAddiction.com
Waffles are great in all forms, including in bread pudding, click for the recipe.
Demogorgon Sandwich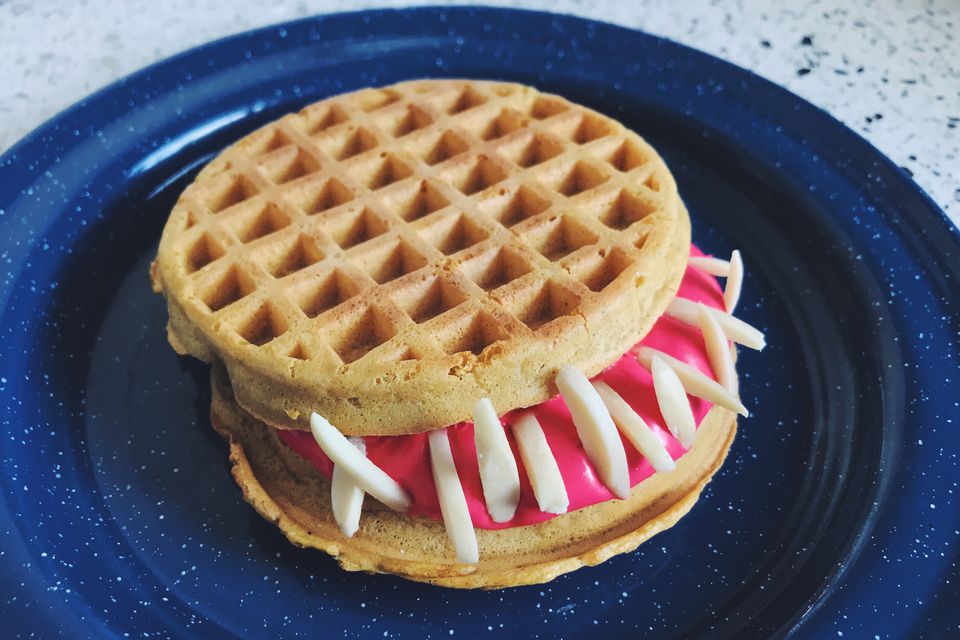 Photo: The Spruce
The Spruce came up with 11, pun intended I'm sure, Stranger Things inspired waffle recipes, check them out here.
Churro Eggo Waffle Strips
Photo: Shae Chambers
If this recipe sounds good, check out SpoonUniversity.com. They likewise compiled 11 delicious waffle recipes to keep you on a constant sugar high through the binge watch.
"Episode 7"
Stranger Things actually paired with Eggo to create a handful of waffle recipes for the occasion. Click here for the one pictured above, along with eight more!
Happy Binge Watching, and feel free to share your favorite waffle recipes in the comments below!