If you're reading this blog, I'm going to assume you probably already know what Galentine's Day is. Perhaps you've even marked February 13th on your calendar as an official holiday; but just in case you're drawing a blank, here's how it works:
So in honor of this Parks and Recreation-inspired holiday, and the beautiful friendship between Ann Perkins and Leslie Knope, here's some other memorable female friendships from my favorite television shows.
Celebrating Female Friendships on TV
Daria – Daria Morgendorffer and Jane Lane
Any friendship that can make it through high school is a pretty solid one, and even though their post-graduation plans involved different colleges, it's not hard to imagine that these two self-proclaimed outcasts would have remain BFFs for many more years to come.
Buffy the Vampire Slayer – Buffy Summers and Willow Rosenberg
Countless apocalypses, black magic, doppelgangers, the first evil, and even death didn't stand in the way of their friendship.
New Girl – Jess and Cece
One's a model and the other's a teacher, yet they compliment each other well.
Pretty Little Liars – Emily, Aria, Spencer, and Hanna
The mysterious "A" has tried for years to break this group apart with increasingly nefarious set-ups and plans, yet they remain united as friends and in their quest to figure out what happened to Alison.
The O.C. – Summer Roberts and Marissa Cooper
I really enjoyed the fourth season of The O.C., and I even think that Marissa's death was a good move for the show as a whole, but it was really sad to see Summer work through the grief of losing her best friend.
Don't Trust the B—- In Apartment 23 – June and Chloe
Chloe might be a bitch, and her methods might be a little bit crazy, but at the end of the day she's got June's back and that counts for something.
Nikita – Nikita and Alex
These two characters have been through a lot together, taking down a top-secret government program and all. I mean they've literally killed to protect one another, so that's a really strong bond.
Scrubs – Carla and Elliot
They might have hated each other at first, but Carla and Elliot's friendship grew throughout the series. It didn't quite rival that of Turk and J.D.'s, but that's probably for the best.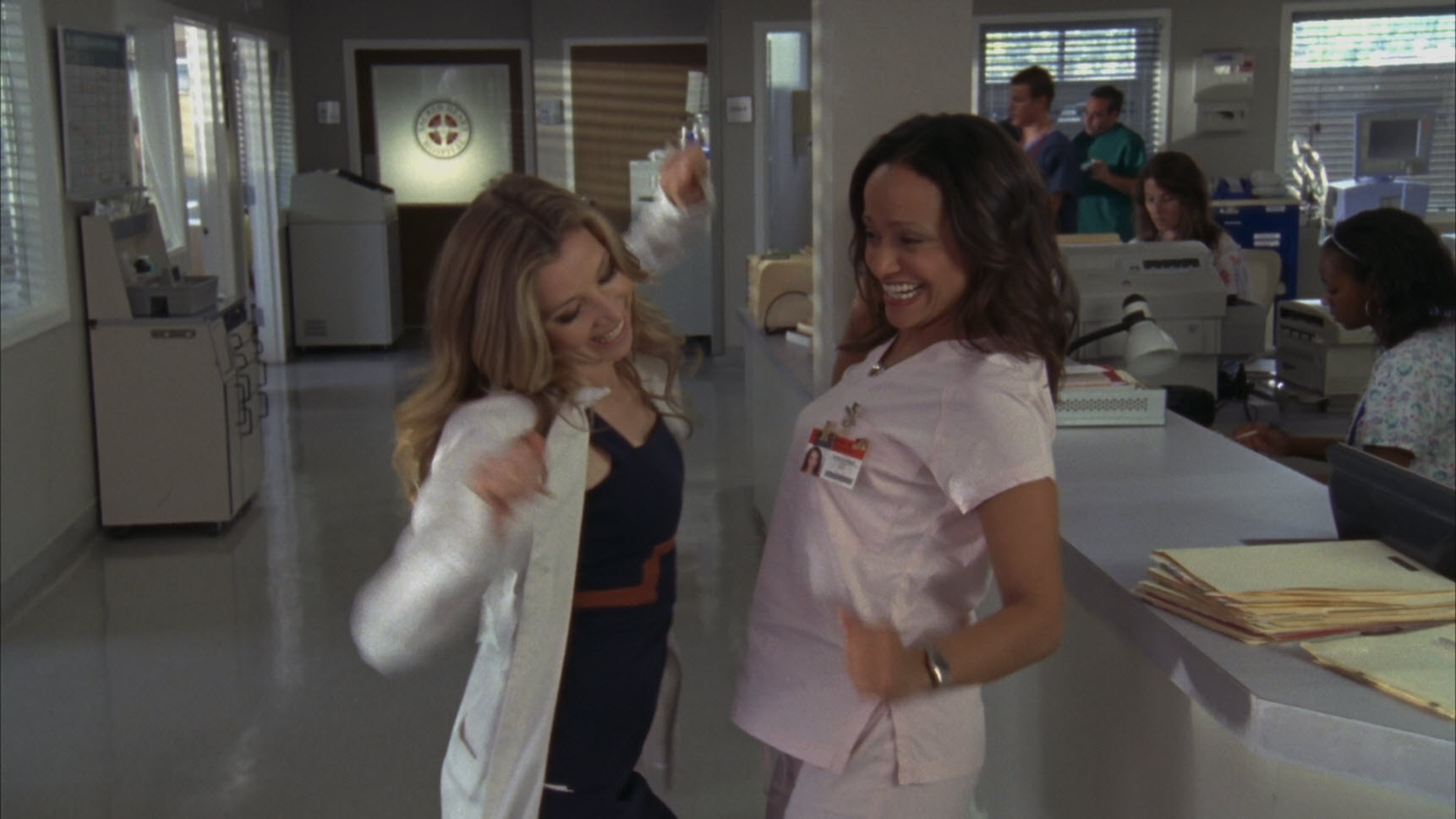 What other TV friendships would you add to this list?